You may have noticed that internet service providers like to pad their broadband plans with free stuff and extras. Often, these are things you didn't realize you needed or wanted until you saw them in an advertisement. Designed to sweeten the deal, these add-ons are tacked onto plans to draw you in and make one company's plans look better than those of the competition.
The only problem is that all those freebies and extras can make it harder, not easier, to choose between internet service providers. There was a time when choosing a broadband plan was simply a matter of seeing what ISPs operated in your area and then signing up with the one that had the best speeds at the best prices. But as the broadband marketplace has changed, internet service providers have found that they need to incentivize their packages to retain existing customers and to attract new ones. That's where add-ons enter the picture.
What We Mean by Freebies, Extras, and Add-Ons
An internet service provider's main job is to deliver broadband. Some companies are also in the business of providing telephone service or cable TV since these services share infrastructure. Anything above and beyond that is some kind of add-on. Sometimes these add-ons are totally free (like basic antivirus and firewall software) or branded email addresses. Other extras come with a cost, like premium customer support, Wi-Fi hotspot access, or on-demand video packages, though they're typically discounted (or marketed as discounted) for broadband customers. These are the perks that ISPs use to try to sell you on their plans when service and price just aren't enough to close the deal.
But are they worth it? Many of the special add-ons internet service providers advertise aren't really that special. In this blog post, we'll take a look at some of the most common freebies and extras and tell you which ones are worth switching providers for.
Free or Premium Antivirus Software - Sometimes Worth It
Most internet service providers now package their plans with some form of very basic free antivirus software. Usually, any software that's bundled into your broadband package will be almost identical to the free consumer version of the software you can download yourself. That means it will have limited functionality and come with limited support. On the other side of the coin, some ISPs offer customers premium antivirus programs at a price. These can be installed on multiple device and come with live, 24/7 support features that may be helpful if you find yourself on the receiving end of an attack.
If you feel like you need more protection or you have a home-based business and it's crucial that your data is protected, consider investing in your ISP's paid antivirus program. But if you're a casual user, don't be swayed by free antivirus software when choosing between internet service providers. You'll get plenty of protection from free tools like Avast or Kaspersky.
A Free Branded Email Address - Not Worth It
Imagine this: you were a MediaOne customer and did everything with your @mediaone.net email address. Then MediaOne was acquired by AT&T and with little warning, your address became @attbi.com, and you had to slog through your contact lists and online profiles to update your address or risk missing important emails. Then just over a year later, @attbi.com addresses became @comcast.net addresses and you had to make those updates all over again. If you were using your email address for business purposes and it was printed on that business' physical materials, you might even have been out a lot of money!
Having to update your email address on all of your accounts and with all of your contacts every time internet service providers merge or you switch ISPs is a real pain, so when it comes to email addresses provided by internet service providers, you're better off saying thanks but no thanks. There are so many great free email providers out there that there's no value whatsoever in tying your email address to your ISP.
Premium Tech Support - Sometimes Worth It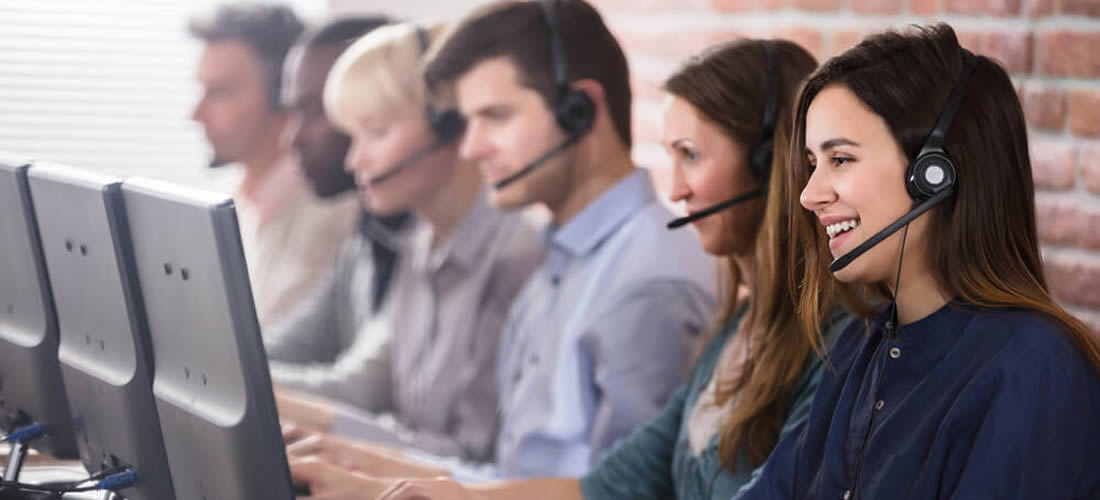 Customer service in the broadband world is typically limited to the connection itself but some internet service providers are trying to draw new customers in with tech support packages that feature access to a 24/7 help desk and support for all connected devices in a household. And premium tech support packages don't just deal with the installation and configuration of your connection or software issues. Help desk staff are there to troubleshoot issues with connected devices, walk you through setting up a smart home, figure out why your laptop can't see your Wi-Fi, and even help you get your printer to work.
Whether you really need his level of tech support from your ISP is up to you. If you're reasonably tech savvy and have a super tech savvy friend on speed dial, give it a pass. But if access to anytime tech support by phone will make your life easier, then get this add-on if the price is right.
Free Hardware - Not Worth It
A free modem and wireless router is one thing, but a free laptop or tablet? Who can resist that? Some internet service providers have dabbled in promotions where new customers receive free hardware when they sign up for certain longer-term plans. Unfortunately, what sounds too good to be true often is, and the free computers and gadgets customers receive in return for upgrading to a more expensive premium plan or signing a two-year contract are usually not top-notch when it comes to quality.
The one caveat here is that if you really need a specific gadget (like a tablet for a child who has to have one for school), switching internet service providers to get it for free may be worthwhile if the plan is no more expensive than what you're paying for now and you were thinking about switching anyway.
Cloud Storage - Worth It
If you like to live dangerously and haven't backed up your devices with a service like Carbonite because of the cost, you may be able to get free or discounted cloud storage when you sign up with a new internet service provider. Storing your data in the cloud ensures that you are protected against software crashes, hardware issues, human error, viruses, and the loss or theft of one or more devices. The peace of mind that backing up not just your laptop, but all your devices will give you can't be beat. Even better, the cloud backup plan your ISP will give you may be less expensive than that of other data protection companies while covering more devices.
Hardware Protection Plans - Sometimes Worth It
Some internet service providers are using warranties to entice new customers to sign up for broadband. It's not surprising when you consider how many people let warranties lapse or have older devices. Most manufacturer warranties and extended warranties run out within a year or two, but these hardware protection plans from ISPs cover PCs, tablets, TVs, and other gadgets for the lifetime of the service plan.
Keep in mind that any hardware protection plans you'll see will be extras, not freebies. That said, if you have a lot of devices at home and the total price of the broadband plans you're looking at is reasonable, inexpensive lifetime repair and replacement coverage is a pretty sweet add-on.
Parental Controls - Not Worth It
A safer browsing experience for families is a strong selling point for parents in an age where kids seem to be seeing more than ever before, earlier than ever before. Some ISPs are capitalizing on very real parental fears by advertising robust parental controls as part of their broadband plans. These typically block access to some websites and let parents decide what devices can go online and when. Some ISPs have their own controls, while others give customers access to parental controls through McAfee Security Suite or other services.
While they're useful, don't let parental controls or the lack of them influence your choice of internet service provider too much. Many devices now have built-in parental controls, there is plenty of low cost and free software out there, and many of the worst things on the web - cyberbullying, for instance - can't be prevented with a filter.
Password Managers - Not Worth It
Password managers generate and then securely store very strong passwords for a single user so they can log in to devices, websites, and apps without having to remember passwords for each one. When you set one up, you only need to create and remember a single master password so you can choose something very secure instead of reusing simple passwords for different logins (which is not particularly safe) or choosing a password that's super easy to remember (and super easy for a hacker to crack).
Bottom line, there are a lot of highly-rated free password managers out there and so don't let this add-on influence your decision when it comes to switching internet service providers.
Anytime Wi-Fi Hotspot Access - Worth It
Some broadband plans come with anytime Wi-Fi access (or mobile hotspot access) as a selling point, and unlike some of the other add-ons we've described, this is a strong one. Being able to access free broadband internet on the go at your ISP's network locations without using your mobile data is amazing for anyone who works remotely or travels a lot. While you won't get free Wi-Fi everywhere, these network locations are often places you might already visit regularly, like chain coffee shops and airports in the US and abroad, and the quality of the connection will be better than the free Wi-Fi that everyone else is using.
As you can see, picking an internet service provider has gotten more complicated as ISPs have started offering more services to new and existing customers. However, the basics of choosing a broadband provider haven't changed: get the speed and data you need at a price you can afford. Don't let yourself get locked into a contract you don't love just because an ISP says they'll give you something for free. Do your research, take your time, and you'll eventually find a broadband plan with the kind of extras that really do add value to your plan.
Are you ready to start comparing and contrasting the internet service providers in your area? BroadbandSearch can help you find an ISP that gives you what you want. Start by finding the ISPs near you.