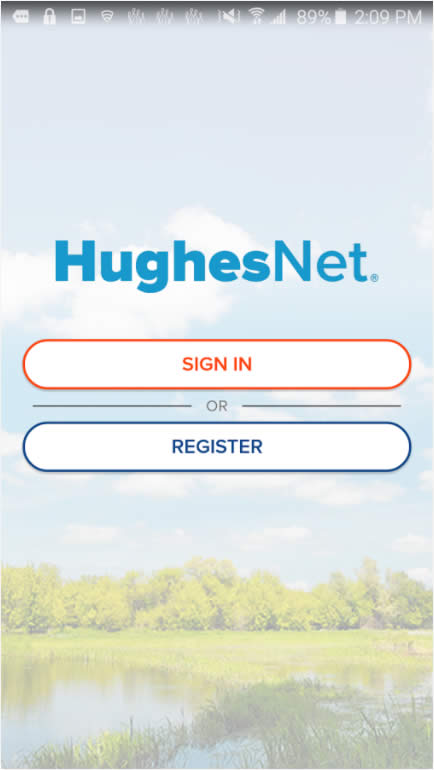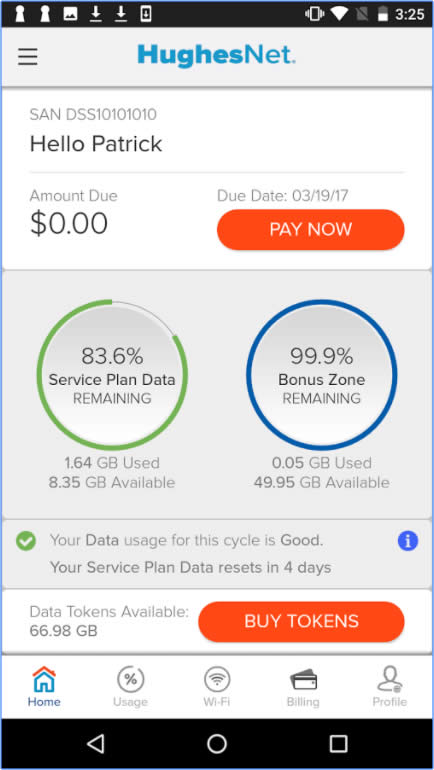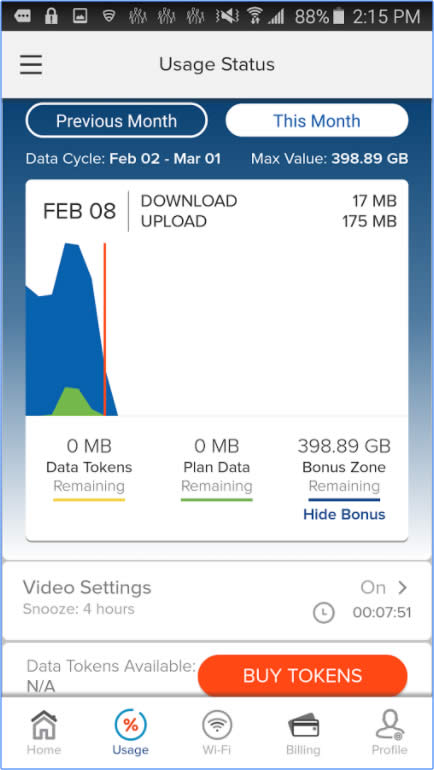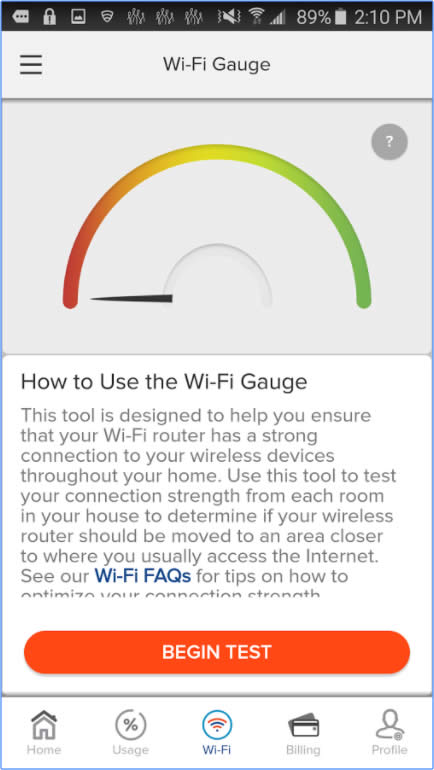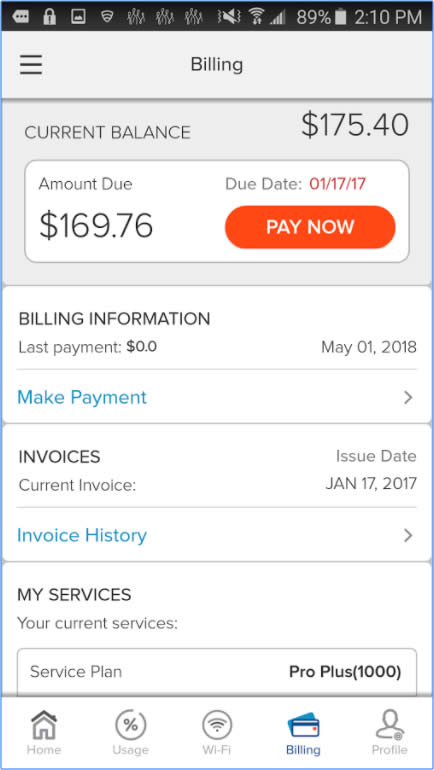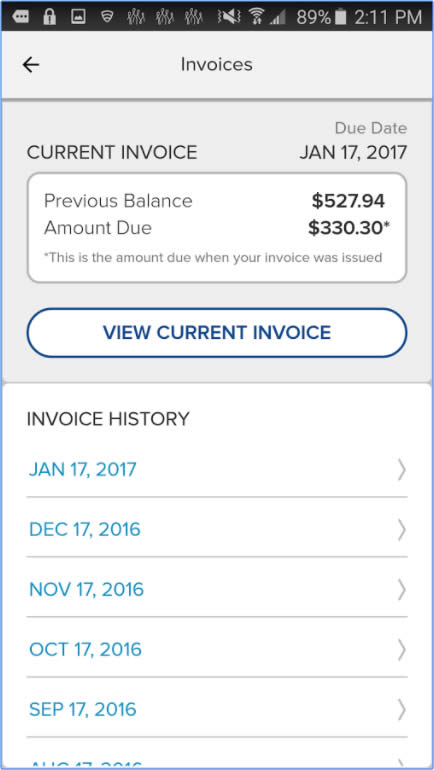 HughesNet Mobile App Features:
Usage Meter: View your data usage by billing cycle and your total upload and download usage for the day.
Data Cycle: View how much data you have remaining. Not enough? You an always purchase a data token directly from the app as well.
Data Token Purchases: Purchase additional premium data that can be used right away.
Video Data Saver: Enabling Video Data Saver can greatly reduce your data usage. Turn it on, off, or snooze it for up to 4 hours.
Invoice Overview: Review all your billing statements, present and past, right from the app itself.
Bill Pay: Setup your automatic payments or make a one time payment using your bank account or credit card.
Wi-Fi Speed Test: Tools for testing your wi-fi access from any room in your home.
Account Management: Setup notifications, edit your account information, and add additional email addresses to your account.
Rapid Login Options: You can now use your fingerprint to login to the app on supported devices.
Registered customers on www.myhughesnet.com can conveniently use the same username and password on the mobile app. Not registered? It's easy. Just tap Register on the App welcome screen. You will need your HughesNet Site Account Number (SAN), found on your monthly billing statement, and phone number associated with the account.